CREATIF: Real-time human motion capture, reconstruction and neuro-musculo-skeletal analysis, with consideration of muscular fatigue
CREATIF intends to analyze, in real time, any human movement in progress, obtaining information on not only kinematic magnitudes (position, velocity and acceleration of body segments and points in said segments), but also dynamics (joint torques, external reactions), including those that involve descending to the muscular level (excitations, activations and muscular forces, joint reactions, energetic cost, muscular fatigue). The results of this research are highly applicable in the thematic priority of Health, particularly in healthy exercise, rehabilitation, ergonomics and sport, providing tools for tutoring and activity monitoring (biofeedback), which facilitate the execution of movements according to a certain pattern, the follow-up of the user's evolution, the improvement of his technique, the prevention of injuries, etc.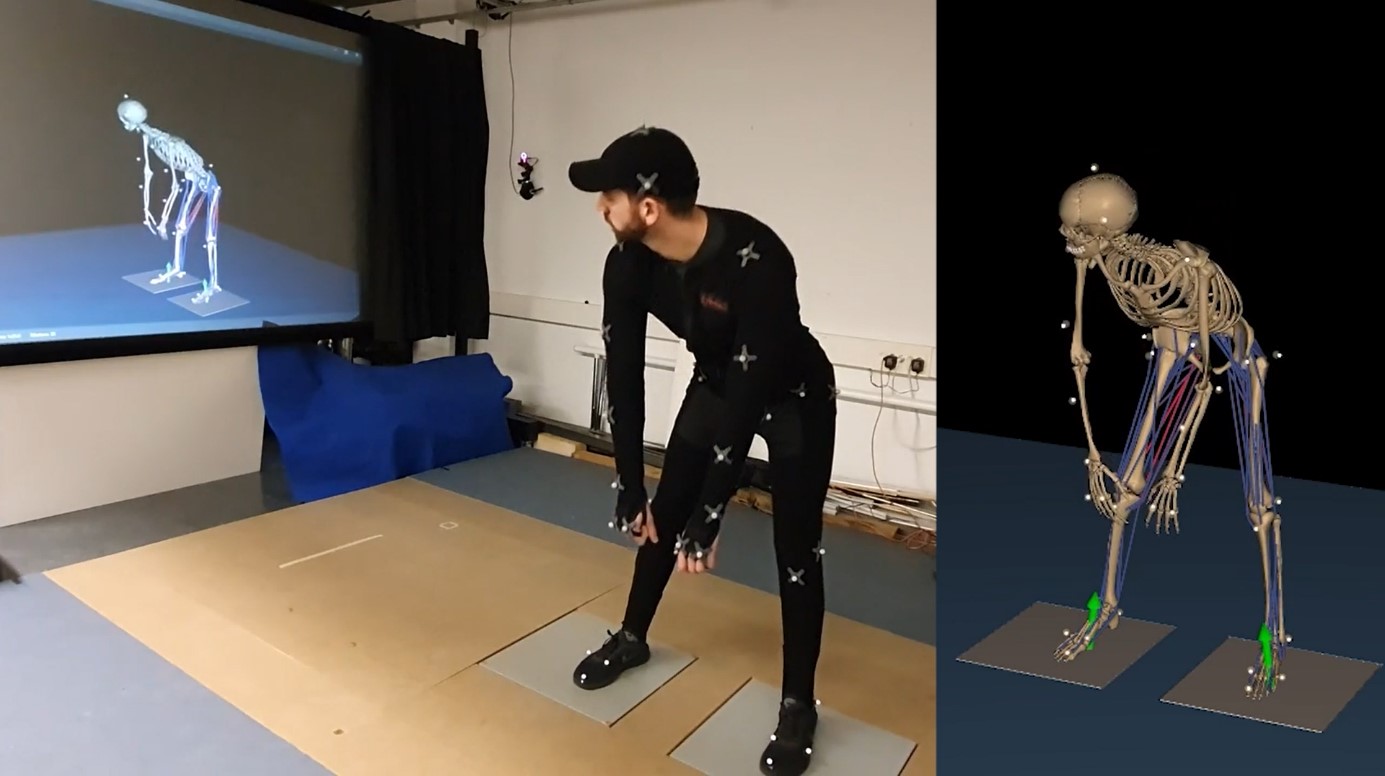 The project started in September 2023 at the Mechanical Engineering Laboratory (Laboratorio de Ingeniería Mecánica - LIM) of University of A Coruña (Spain). Researchers from the Performance and Health Group of University of A Coruña (Spain) are collaborating in its tasks. CREATIF is a currently active research project.